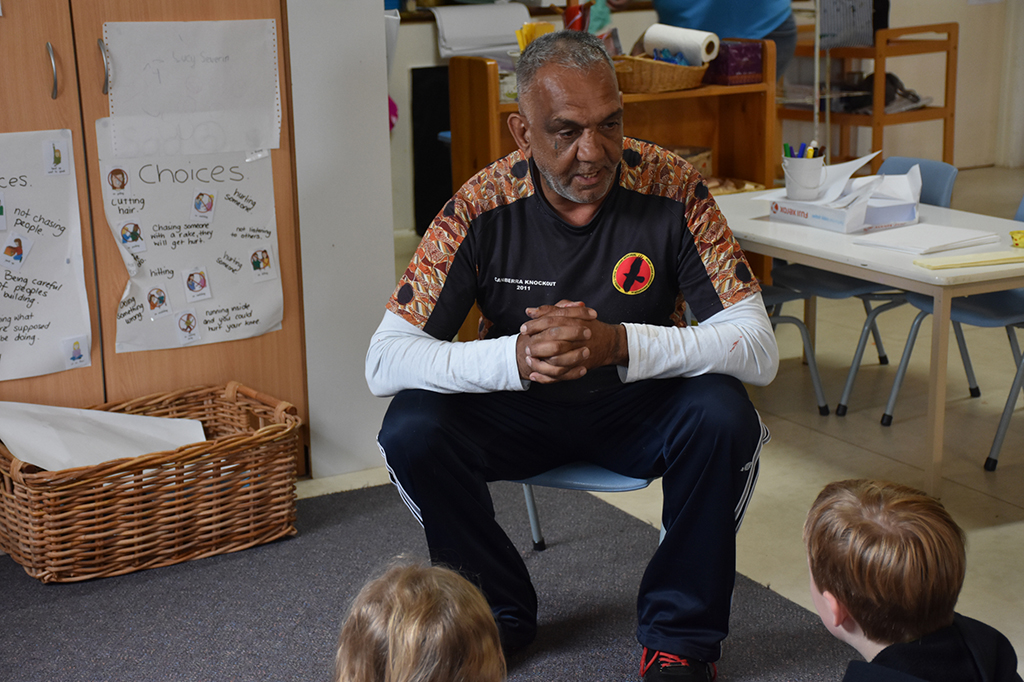 Aboriginal Cultural Art Session with David Dunn
David Dunn is a Wiradjuri man who has been painting all his life and started to sell his artworks in 1986. David's art is very in-style around the world with contempary and traditional style paintings. David remembers drawing and coloring in with his mother and father when he was about five years old. The tradition was handed down to David then.
David visited our preschool on 30th August and taught children to create a silhouette picture step by step. The children learnt to paint on the background colours then to create the silhouette of people doing various things from dancing to throwing spears to carrying coolamons. During the session he also shared his Wiradjuri culture with the children, teaching them the names of animals and sharing stories. The art the children created was a testament not only to their own abilities and belief in themselves but a testament to the skills that David has to share his amazing creative abilities with others.